Supernatural keyboard player, Gwyn Wurst, is a virtuoso from outer space: as a soloist he's an iconoclastic anomaly, a miscast super-villain from a Marvel movie too silly to be made, thrown out out of the city for using nasty and villainous superpower.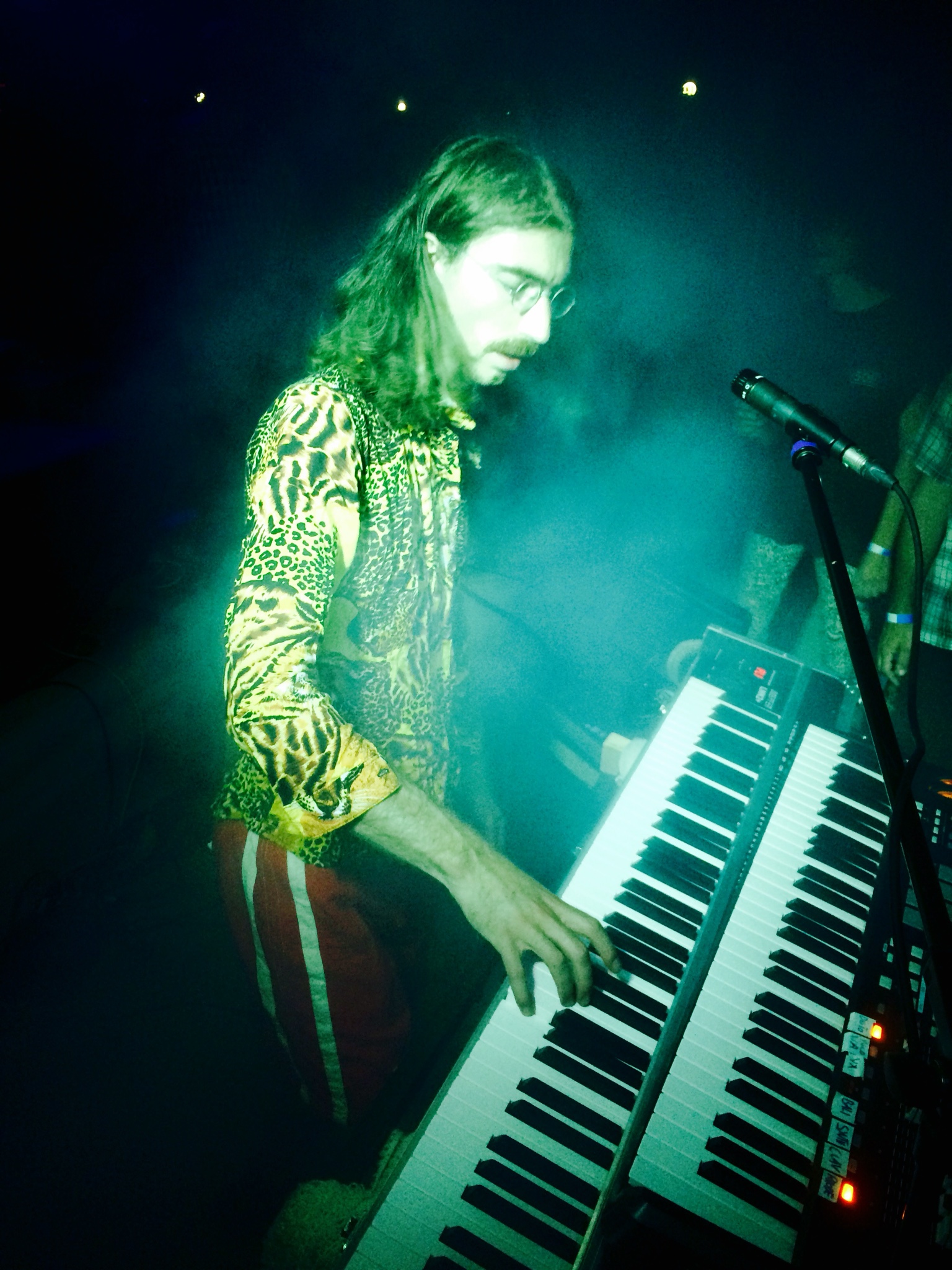 With his two keyboards and the knuckles of a Colossus, he irritates a makina of absinthed author, spits on the ceiling the worst dancefloor fires of Otto Von Shirach and Venetian Snares; improvises without worrying about the ecological repercussions a saturated electro-Arabian that leaves Omar Souleyman left to the mercy of sandworms on Dune without turning back; compose the soundtrack of the snuff's remake of "Who Framed Roger Rabbit? ".
A vicious dance of the sun, unique and ravaged, a hardrate satanic rape without fat, a rare experience, indispensable and restless that achieve to separate you definitely the cartilage of the flesh.
Past concerts
2019

09.11 La Méandre (CHALON-SUR-SAÔNE – FR) 
27.05 La Voix est libre (PARIS – FR) 
25.05 Lieu Secret (BOURGOGNE – FR)
06.04 Festival Lèche moi la grappe (AUREL – FR)
05.04 Festival Lèche moi la grappe (AUREL – FR)
2018

15.12 Bal du Yucca (TOULOUSE – FR) 
28.08 Chez Felix (ANDUZE – FR)
03.08 Festival on air (MARSEILLE – FR)
27.07 Festival Abeille Beugle (VAUNIERES – FR)
14.04 Festival Rencontres entre les mondes (CHABEUIL – FR)
13.04 Festival Rencontres entre les mondes (CHABEUIL – FR)
06.04 Corplus truc (MELLE – FR)
05.04 Cevice (TULLE – FR)
23.03 Le Cap (TOULOUSE – FR)
17.03 Yukunkun (BEIRUT – LB)
16.03 Kultur Zentrum (JOUNIEH – LB)
14.03 Institut français (BEIRUT – LB)
10.02 Périscope (LYON – FR)
09.02  5 ans de Offcine (AUREL – FR)
08.02 Electric Palace (CLERMONT SATAN – FR)
2017
28.07 Festival Abeille Beugle (VAUNIERES – FR) + Ni
13.07 Pavillons Sauvages (TOULOUSE – FR)
12.07 Jazz à Luz (LUZ ST SAUVEUR – FR)
01.07 Festival BRUISME (POITIERS – FR)
30.06 Festival Intergalactique (METTRAY – FR)
06.05 Neubad (LUZERN – CH)
04.05 La Machine (NANCY – FR)
30.04 Festival l'Etrouneur (CAEN – FR)
29.04 La Rumeur (LILLE – FR)
28.04 Festival Palmipède (PALAISEAU – FR)
07.04 La Méduze (LYON -FR)
01.04 La Fare (SAINT LAURENT SOUS COIRON – FR)
16.03 Le Chinois (MONTREUIL – FR)
08.02 Petit Bain (PARIS – FR)
28.01 Festival cocktail pueblo (TOURS – FR)
2016
05.11 Les Capucins (LYON – FR)
22.10 Casotto (LUGANO – CH)
21.10 LUFF festival (LAUSANNE – CH)
02.09 Baignade Interdite (RIVIERE – FR)
28 29 30.07 Festival de l'Abeille Beugle (VAUNIERES – FR) Sheezahee, Icsis, Brice et sa pute, Chromb!, L'Effondras, Gwyn Wurst, Pierre Pierre, PinioL…
16.07 Festival Chauffer dans la noirceur (MONTMARTIN-SUR-MER – FR) – + PoiL
10.03 Le Périscpe (LYON – FR)  + Ni + Gros Oiseau
2015
06.11 Cave 40 (BOURGES – FR)
05.11 Festival Péril Jeune (PARIS – FR)
18.07 Rupt'ure fest (RUPT – FR)
27.06 Artung! (LA CHAUX DE FONDS – CH)
05.04 Phil Grobi (CLERMONT SATAN – FR)
05.03 Le Périscope (LYON – FR) + ⊙ + Enablers
2014
07.05 Centre FGO Barbara (PARIS – FR) + PoiL
27.04 Festival Playbox (LYON – FR)
06.04 Festival Phil Grobi (CLERMONT – FR)
21.03 Pub Adk (ROISSY EN BRIE – FR) + Ni
15.01 Festival Plug & Play (LYON – FR)
2013
06.07 Festival Gibloux (VUISTERMENS – CH)